At the International Conference «Let's Do It World Conference 2021», Deputy President of the International Youth Movement "School Recycling World" Sofia Pivtorak presented to the participants the first free in Ukraine online course from garbage sorting. The speech took place during the session "REDUCE, REUSE, RECYCLE".
The school is becoming a center for the spread of the idea of caring for nature, sorting of secondary raw materials and starting life with "Zero Waste". After 5 years of working with educational institutions, our team realized that it is necessary to summarize all the experience and make a concentrate of information that will contain instructions for the implementation of sorting in school. So we have an online course School Recycling », - Sofia Pivtorak commented in her speech.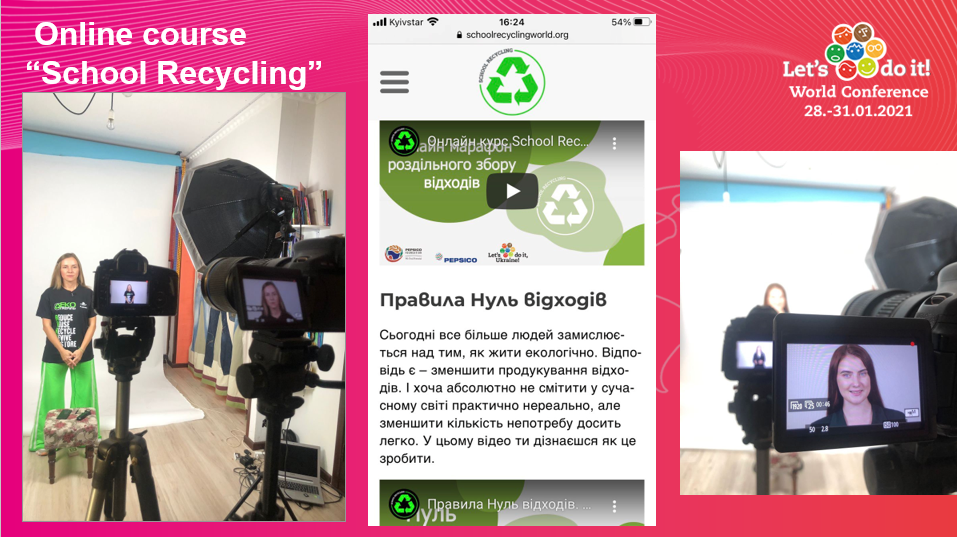 The course helps to introduce a sorting system in general secondary education institutions, learn about separate waste collection, principles of teamwork, documentation, work with contractors, attracting additional resources and much more.
"Open access has all the necessary teaching materials, posters, calendars that will be useful on the way to eco-life. An English-language format will appear very soon, so everyone will be able to use the materials in their practice. " - Sofia added at the end of the speech.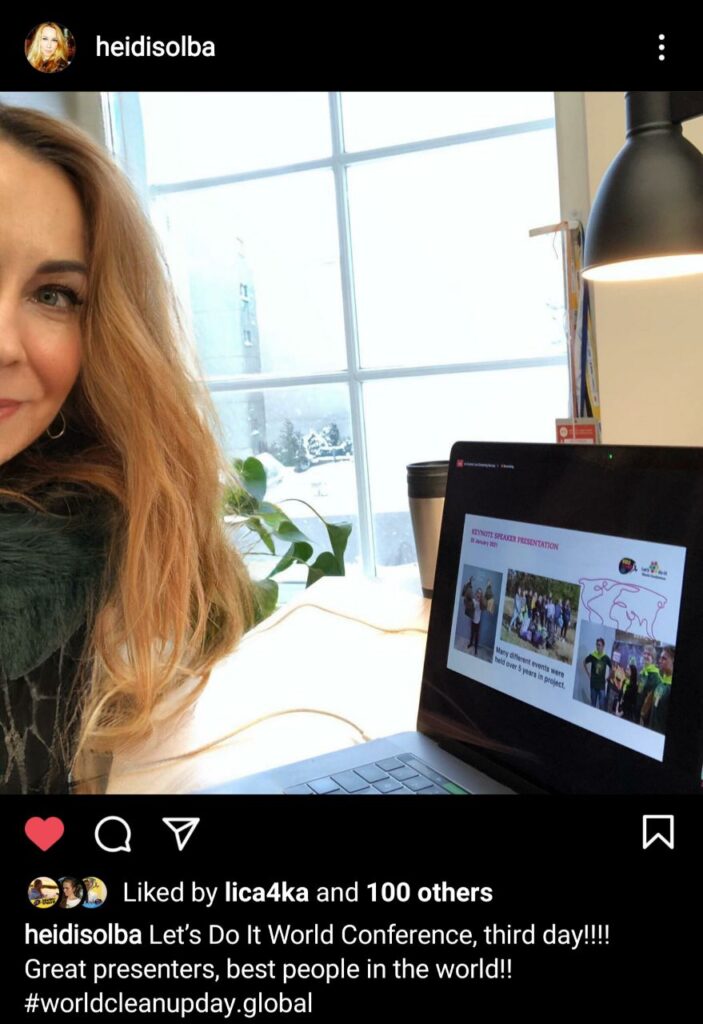 In the photo, the President and  Chairman of the Global Network  «Lets Do It World» Heidi Solba
Participants had the opportunity to listen to the speeches of speakers and learn the results of work for 2020 and best practices. The event was held in order to share experiences and knowledge, consider the environmental situation, current challenges and future solutions to approach the world without waste. The conference was attended by leaders of environmental movements from different countries and team members, partners, supporters and activists from around the world.
We invite you to view the online course here.
Conference recording by the link.