«INTERNATIONAL YOUTH MOVEMENT« SCHOOL RECYCLING WORLD »
International Youth Movement "School Recycling World" - it is a voluntary, non-profit association of citizens, a platform for communication and exchange of best practices, a "road map" for the implementation of a system of proper waste management around the world, which will demonstrate our vital role in preserving the future of the planet.
Our mission is to implement educational programs aimed at sustainable and comprehensive development of waste disposal around the world. This saves natural resources and reduces the amount of waste in landfills and pollutes the environment. 
Role School Recycling World is to show the world that recycling is a collective endeavor important for the future of the planet. No one can act in isolation, so it is extremely important to involve as many people as possible: from BIR members to world leaders, from businesses to individuals, regardless of their location.
"International movement School Recycling World helps to ensure a global, integrated approach to waste management, support joint initiatives and achieve maximum results on the way to "Zero Waste". We are starting great cooperation and global intensification in the field of waste management. By joining forces, together we will overcome one of the most terrible problems of mankind ", - Julia Marchel, founder and president School Recycling World.
Everything we do is focused on innovation, education, progress and action.
We are ready to combine our efforts with business, local governments, NGOs, associations and foundations, government agencies and citizens, whose priorities are the practical development of corporate social responsibility in the field of ecology, environment and their actions demonstrate the role of each in preserving the future. planet earth.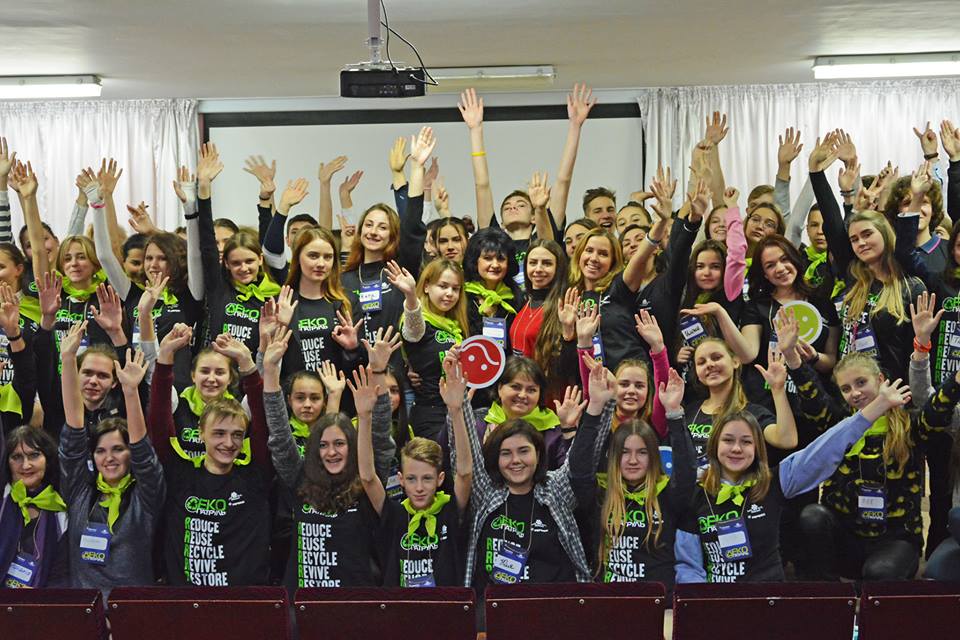 OUR GOALS
That the processing of secondary raw materials remained the basis of the ecological well-being of our planet, School Recycling World has basic objectives:
Promote recycling around the world, support and share best practices and innovations.

Encourage responsible, sustainable and inclusive environmental action to promote environmental development.

To support and celebrate World Recycling Day every year on March 18.

Promote environmental responsibility and the circular economy, UN global goals and sustainable development.

Support statistical, economic and social research and innovation in recycling.

Support for educational programs, school, university and research in the field of processing.
HISTORICAL FACT:
The project "Let's do it Ukraine School Recycling" was founded in 2016 under the leadership of the author and project coordinator Julia Markhel, was implemented within the project activities of the public organization "All-Ukrainian Youth Movement" LETS DU IT UKRAINE " ».

The rebranding and renaming of the School Recycling Separate Waste Collection Marathon took place in 2018. Due to the rapid development of the project, expansion of teams and increasing the volume of volunteer activities, it was decided to establish a separate organization to increase efficiency and narrow the profile of activities, achieve mission and objectives, quality scaling to maximize results. A new team of administrators, mentors and volunteers was created to support and implement projects, which brought together more than 100 environmental activists from different parts of Ukraine.

At the International Conference in Tallinn, Estonia in 2019, a presentation of the project was held, where leaders and environmental activists from 45 countries became interested in the model of implementing a sorting system in educational institutions. As a result, the public organization International Youth Movement "School Recycling World" was registered. The projects of the organization in Panama were presented, to scale the activities in Central and Latin America. A new educational program "School Recycling World" has been developed, a number of all-Ukrainian projects have been launched, which will soon be spread at the international level.

Organizational and methodological support for the projects in 2019 was provided by the International Youth Movement "School Recycling World" together with the public organization "All-Ukrainian Youth Movement" LEC DU IT UKRAINE "; NGO "Let's Do It! Panama »; KU "Agency of development of Nikolaev"; Mykolayiv City Council; Department of Education of the Nikolaev city council; Kyiv City State Administration; KU Kyiv Youth Center; Mishkovo-Pogorilivska village council. With the support of the general project partner of PepsiCo Ukraine; information and organizational support of the Ministry of Youth and Sports of Ukraine, the Ministry of Education and Science of Ukraine.

In 2020, the International Youth School Recycling World will begin a large cooperation of public organizations, associations, business, media, public authorities, local governments, the public to achieve its goals, goals and objectives.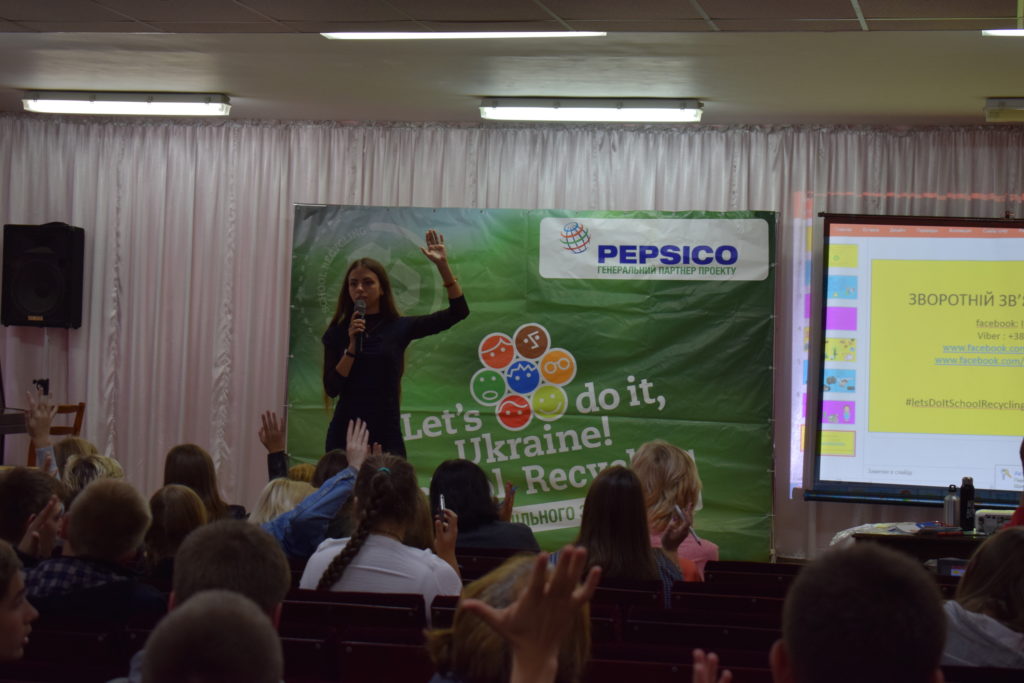 The acquired experience is spread on the territory of Ukraine and abroad.
We are grateful to everyone and open to cooperation!