Garbage is a valuable resource. Instead of damaging land and water, garbage can be given a second life by recycling or extracting energy. And now imagine that you do not need to look for special delivery points for sorting, and this can be done simply at school. It is to implement this idea in the national educational program School Recycling An online Separate Waste Collection Marathon will be held on October 8 at 14:00. School teams consisting of the principal or his / her deputy, the responsible teacher and one student, public organizations, as well as interested persons are invited to participate. The event will take place in an additional Zoom with the ability to watch the broadcast on the Facebook page. To join you need to fill out the form at the link: https://cutt.ly/gfelHwm
"Implementation of a systematic approach to waste management in educational institutions at the international, national and regional levels will reduce waste by increasing their recycling and reuse, taking into account the European approach and sustainable development goals, will have a positive impact on the population, ensure quality environmental culture citizens and the education of a conscious, environmentally responsible generation of Ukrainians and will be an example to follow in the world community ",  - comments Julia Markhel, founder of the NGO "International Youth Movement" School Recycling World.
Anyone wishing to implement a sorting system in general secondary education institutions will be able to learn about separate waste collection, principles of teamwork, documentation, work with contractors, attracting additional resources, mastering project management skills and all about the implementation of sorting in the school. Speakers and experts will provide practical advice from the experience gained over 5 years of project implementation. And of course the practice, everyone will be able to immediately plan the implementation of an environmental project in their school.
For years we have developed a universal concept of the Program, which qualitatively contributes to the effective development and implementation of the priorities of the "New Ukrainian School" and "National Waste Management Strategy" in schools, provides conditions for improving living standards by implementing a systematic approach to waste management and environmental responsibility of local communities. Together on the way to "Zero Waste" we propose to immerse ourselves in the world of "School Recycling World" as a basic integrated approach to environmental education "- adds Ksenia Renchkovska, head of the School Recycling World International Youth Movement in Ukraine.
In addition, the International Youth Movement "School Recycling World" presents and will provide open access to all the necessary teaching materials, posters, calendars that will be needed on the way to eco-life. And in order for everyone to learn all the nuances and get step-by-step instructions, an online video course will be created. 30 schools that express their desire and are selected will receive mentoring for the project in their school.
The main organizer of the project is the International Youth Movement "School Recycling World" together with the All-Ukrainian Youth Movement "Let's do it, Ukraine" with the assistance of the Ministry of Education and Science of Ukraine, National Ecological and Naturalistic Center and financial support of PepsiCo Foundation and general partner - PepsiCo Ukraine .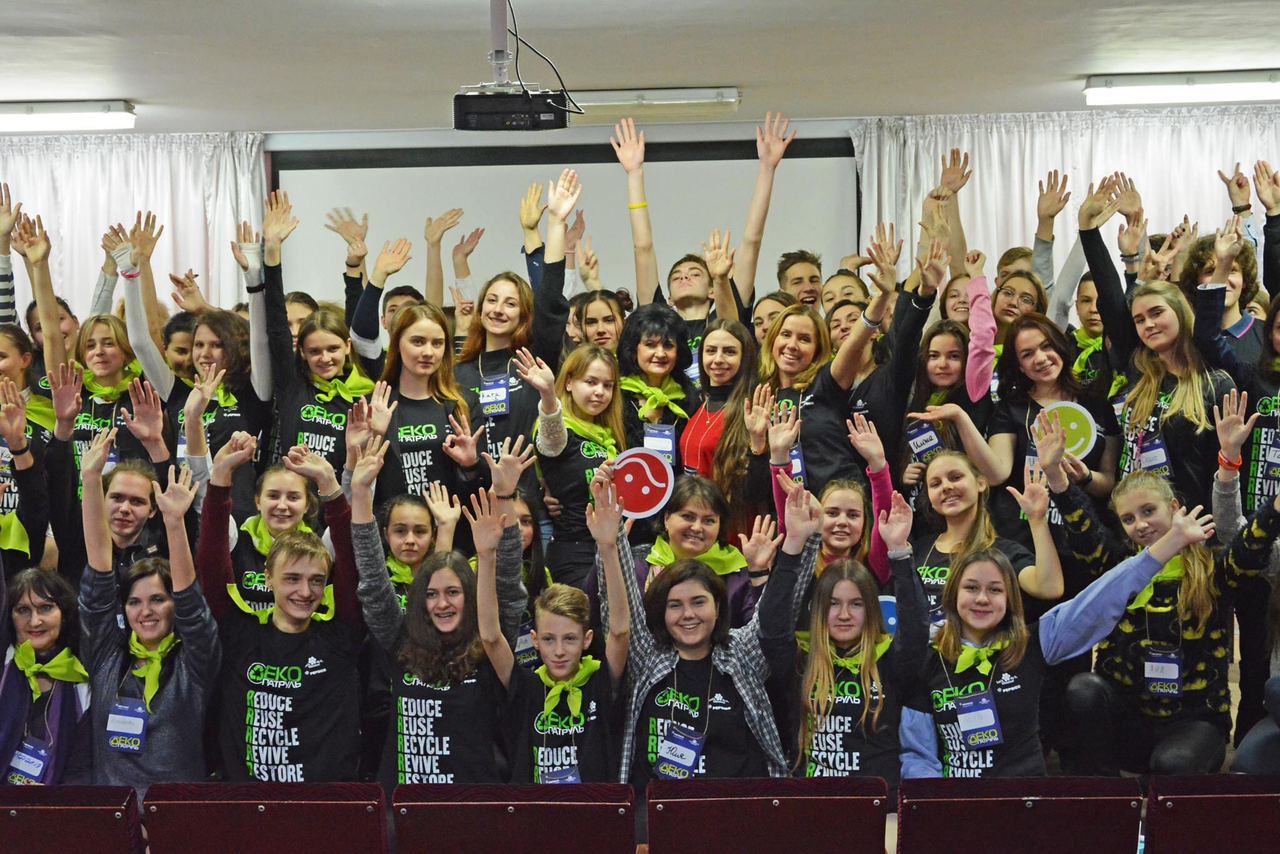 About the International Youth Movement "School Recycling World"
Project activities of the International Youth Movement "School Recycling World" are aimed at developing environmental culture, social responsibility, introduction of a system of integrated sorting of secondary raw materials and proper waste management and their logistics in educational institutions and the development of corporate social responsibility. 
During the last four years of implementation of the pilot educational project of separate waste collection "School Recycling", which operates in 80 educational institutions of three regions of Ukraine, based on the city of regional significance, city and village. A total of 960 containers for daily sorting and accumulation of secondary raw materials have been installed: plastic, paper, Tetra Pak, metal. All financial resources involved were spent on the needs of their schools. More than 22,000 students and their families took part; 165 tons of secondary raw materials were sent for processing. The participants spend the received financial resources from the sale of the collected secondary raw materials for the needs of their schools. 
In Ukraine, the organization annually implements: "National educational project School Recycling", experience exchange project "Eco patrol - best practices", national rating "Eco school of the year", All-Ukrainian festival of social advertising "Waste management school recycling", "Marathon of separate waste collection" , All-Ukrainian project "Bag", eco picnics, trainings, lectures and other activities. 
About PepsiCo 
PepsiCo delights consumers with delicious products in more than 200 countries. In 2019, PepsiCo's sales amounted to more than 67 billion US dollars due to a balanced portfolio, which includes products Frito-Lay (snacks), Gatorade (sports and functional drinks), Pepsi-Cola (carbonated and non-carbonated drinks), Quaker (cereals and cereals) and Tropicana (juices). The company produces a wide range of delicious food and beverages, including 23 brands, each with an annual retail sales of more than a billion dollars. PepsiCo strives to be a world leader in the production of ready-to-eat food and beverages, guided by the principle of "Win responsibly". It reflects our desire to win the market and act responsibly in all aspects of business. Additional information about the company is available on the website www.pepsico.com.
About the PepsiCo Global Foundation 
Founded in 1962, the PepsiCo Foundation is a charitable division of the company that donates funds to key elements of a sustainable food system to support the well-being of communities. Working with nonprofits and experts around the world, we are focused on helping to tackle the global problem of hunger, promote responsible water and waste management, and support women's leadership in all areas of the food industry. We strive to make a significant contribution to addressing global issues through collaboration with industry colleagues, local and international organizations and our staff. More information about PepsiCo Foundation - on the site www.pepsico.com/sustainability/philanthropy.
About PepsiCo in Ukraine
PepsiCo is one of the leaders in the Ukrainian food and beverage market, represented by Sandora and Wimm-Bill-Dann Ukraine. The company occupies a leading position in the market of juices and juice products, where it is represented by brands "Sandora", "Sadochok", "Sandorik". The company's portfolio also includes carbonated drinks Pepsi®, 7UP®, Mirinda®, cold tea Lipton Ice Tea®, mineral water "Aqua Minerale". In the snack market, the company is represented by Lay's® and Khrusteam brands. PepsiCo in Ukraine also holds a strong position in the dairy market with the brands "Miracle", "Slavyanochka", "Mashenka" and baby food with the brand "Agusha". 
Additional information about PepsiСo in Ukraine is available on the website www.pepsico.ua